Hearing Aids Are Affordable!
The Lowest Prices In The North Country - Up To 60% Off MSRP!
Too many people have purchased hearing aids in the North Country without their satisfaction being met. That is the reason we offer a NO MONEY DOWN TRIAL PERIOD. We do not take any money until you are sure you are satisfied with the hearing aids and getting the utmost benefit. The Difference Is Clear: - We have tested THOUSANDS of patients. - We charge LESS than our competition. - We are Licensed Audiologists. - We offer FREE Batteries for 4 Years! - FREE Trial Period.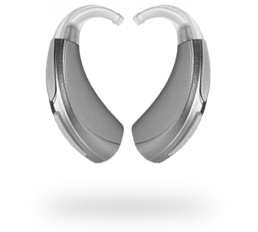 WE LOVE WHAT WE DO & SO WILL YOU
At State Hearing & Audiology, we understand that every customer is different, that is what we love about our job. We specialize in finding the hearing aid that strikes the right balance for your needs. We know it has to correct your type of hearing loss, match your lifestyle, fit comfortably, AND fit your budget. Plus we only carry the highest quality products made by the industry's leading manufacturers.
"Absolutely the best hearing professional I've ever been to."

10/10!! "As a Veteran today in 2017, because of Jon Suarez, my world is changed. I will be his client for life."

10/10 "Did not try to sell the most expensive hearing aids, but the hearing aide that best fit my needs!"

10/10 "I would gladly recommend this office to anyone needed hearing aids"

10/10 "Exceptional service and courteous. I am very pleased with my hearing aids."

10/10 I am extremely satisfied with all facets of service. Everyone I met was respectful and attentive.

10/10 "Friendly, Helpful, and Very Nice!"

10/10 "Very relaxed atmosphere. Great people."

10/10 -- "Superb care and service. Very quick appointments. Highly recommend."