The Unitron Hearing Aids Utica, NY Trusts
"Conversations matter. We'd like you to be hearing all of them." - Unitron
When style and comfort matter, Unitron has led the way for hearing aid brands in manufacturing devices. Unitron hearing aids have advanced features to address varied background noise and sound levels. Innovation and style are driving forces for the professionals at Unitron. The company continues to win awards for its leading hearing aid designs, including one for the world's smallest wireless RIC, the Moxi Now, which won Red Dot's "Best of the Best" design award 2017.
Moxi – This premium hearing aid comes in several receiver-in-the-canal (RIC) models, including the Moxi Move, Jump, Fit, Now, Kiss, Dura, All and Shine. The instruments are different sizes and offer slightly different features for most every hearing loss and preference. The newest products are the Moxi Move and the Moxi Jump, which both come with rechargeable battery options.
Stride – This product comes in four behind-the-ear (BTE) hearing aid models with different levels of power and features.
Insera – This is Unitron's in-the-ear (ITE) product line, available in a full range of sizes, from full shell to invisible in the ear.
Max – Consisting of two traditional BTE models, this product line is specifically designed for people with severe-to-profound hearing loss.
Contact State Hearing + Audiology today to learn more about the Unitron hearing aids Utica, NY and surrounding areas recommend.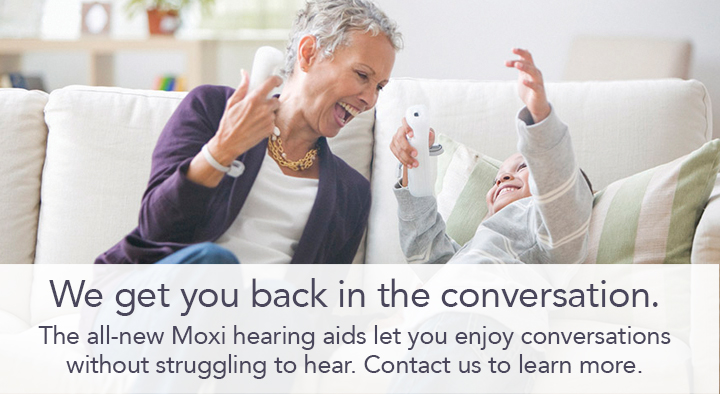 Contact State Hearing & Audiology to discuss which Unitron hearing aids are right for you.
Why wait? You don't have to live with hearing loss.